The day started as usual. Some people arguing on how to prepare noodles, some discussing their Tinder matches and some talking about the events that happened the night before. It was clearly visible that some people had a short night and some still had problems getting used to the Korean food, but that could not ruin the atmosphere. Today was another day filled with cultural excursions. First we would visit the Haedong Yogngungsa Temple and afterwards we would head to the Dongbaek Park and Haeundae Beach together.
But first we had to get to the temple. First we had to take the metro to one of the last stations and afterwards we had to take the bus to the temple. After a little over an hour we arrived at the temple and immediately it became clear that the trip had been worth it. It was a beautiful temple with a nice view over the ocean. Unfortunately also more tourists had found that out, so the place was flooded with them. I could tell you a lot about the coin tossing, the views, the golden pigs and the plethora of statues, but I think one picture can say more than a thousand words: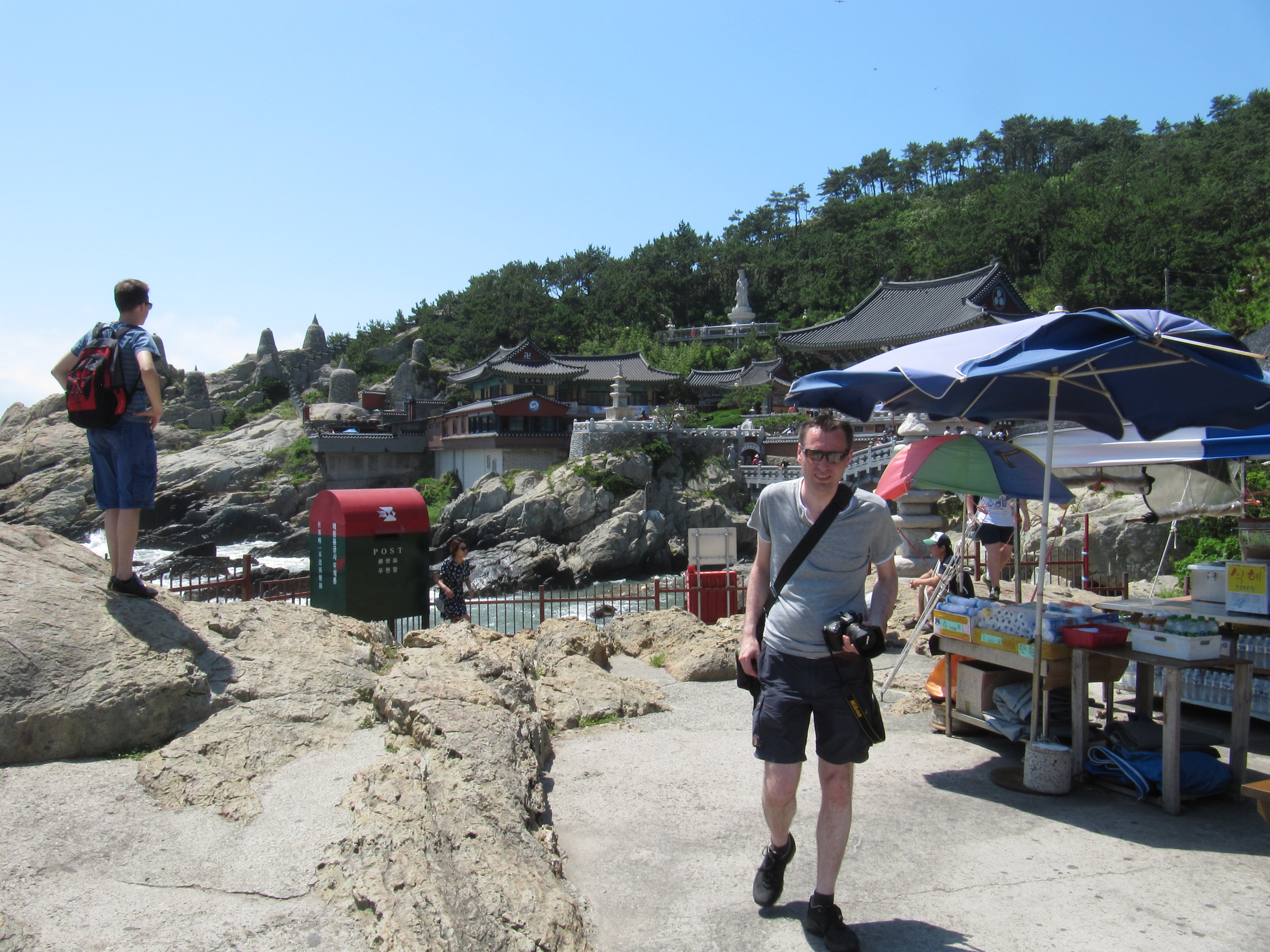 After the temple visit we took the bus back to the beach. While some enjoyed the beautiful landscapes, some thought it was better to enjoy the inner sides of their eyelids (one may guess the reason). Having arrived at the beach, we quickly walk past it, leaving some people behind who still had to go and have lunch and some who decided to skip the park and to start enjoying the beach right away. My group went to enjoy the park (we even enjoyed the fitness equipment in it for a (very) short while). The park itself was not very impressive, but the views were. Again, I could try to describe them, but you can see the beautiful skyline yourselves in the picture below.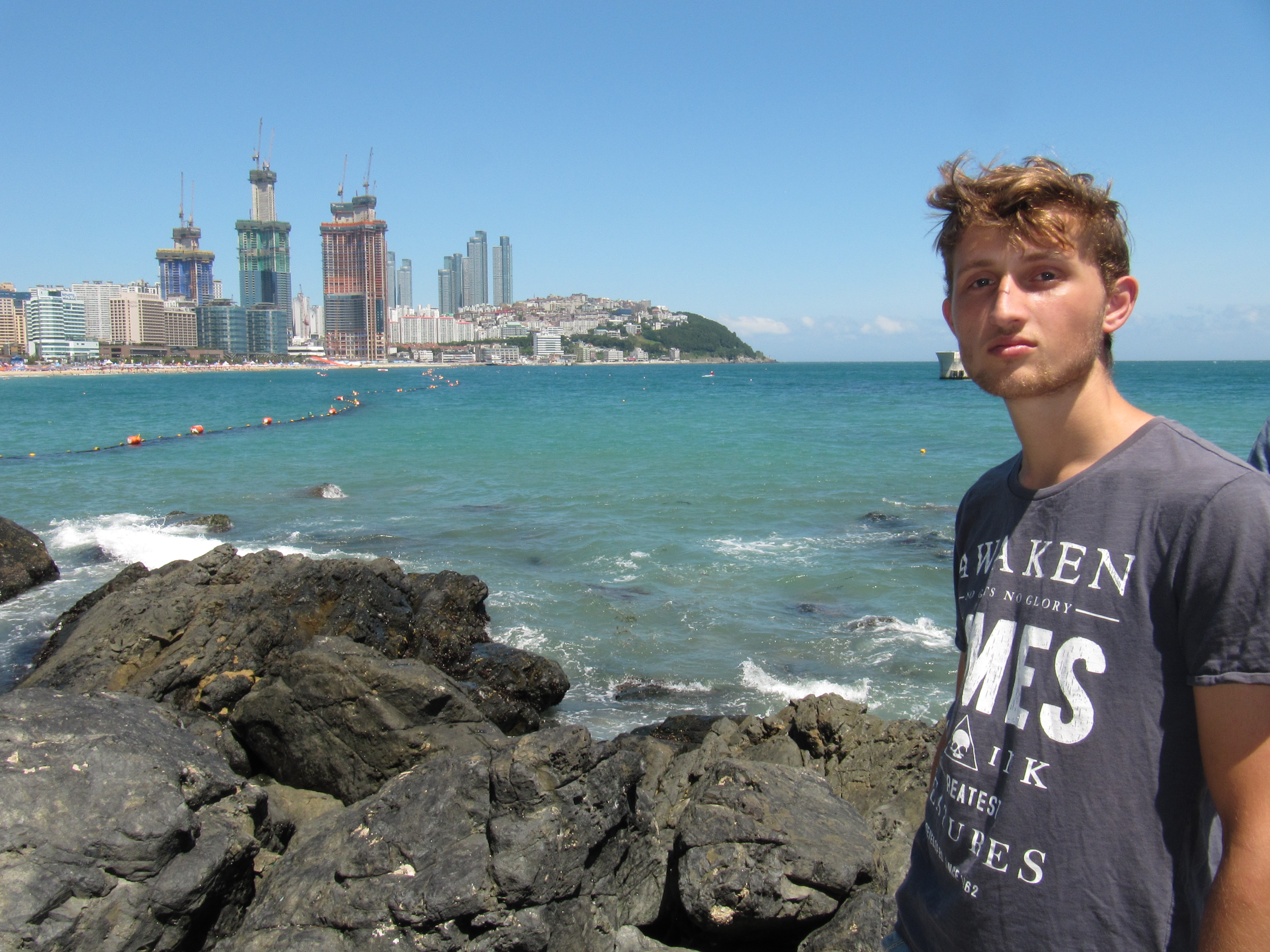 After our walk through the park, we went back to the Nampo area we visited with the city tour the day before to do some shopping for souvenirs. Having realized that haggling only makes Korean people angry, we eventually bought some souvenirs. Afterwards we headed back to the hostel, having a nice pizza (remember, some people are not really used yet to the Korean food) on the way.
Since we need to get out of bed early to travel to Seoul, we decided to get back to the hostel early and already pack our stuff. I'm curious whether all participants have made that choice. I think we will notice tomorrow anyway, when the bus leaves at 7.
– Pieter van den Boom